Wako Automation, Sales Agent For regenHU 3D Bioprinters:
regenHU provides cutting-edge bioprinting solutions to enable your scientific & clinical ambitions. regenHU 3D bioprinters are used for experimentation in tissue engineering, personalized medicine, regenerative medicine as well as basic drug discovery research.
regenHU's 3D bioprinting platforms are known worldwide for their industry leading flexibility and precision. Customers utilize regenHU 3D bioprinters to print bone, muscle, tendon, skin, kidney, liver and lung tissue.
Technology convergence 
The combination of extrusion (inkjet, pneumatic, piston-driven, thermoplastic dispensing) and electrospinning writing (melt or solution) provides unprecedented control at the micro-nano scale.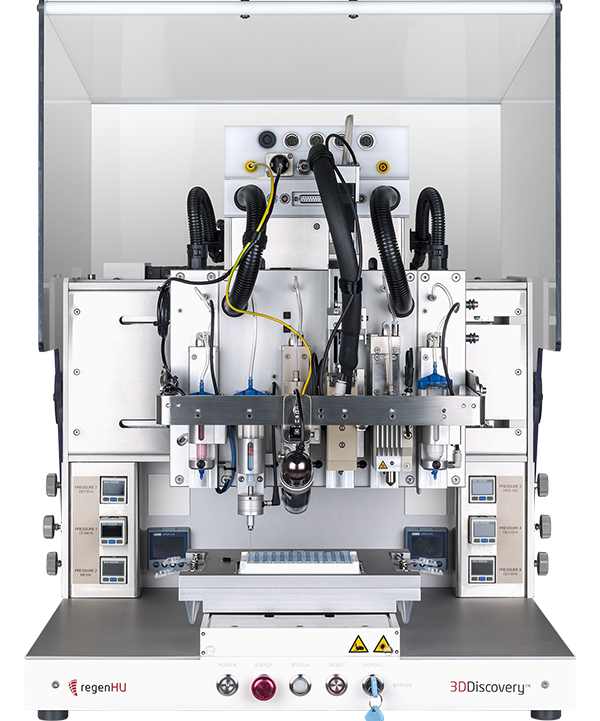 A powerful tissue engineering instrument that enables printing under physiological conditions.  Eight print head technologies allow scientists to pattern cells, biological molecules and a range of soft and rigid material in 3D composite structures that mimic natural environments.
Print head technologies:
Ink-jet
Co-axial printing
Thermopolymer extrusion (screw driven)
Thermopolymer extrusion (direct dispense)
2 component print head
Paste and hydrogel dispenser
UV 365, UV520 and variable spectrum
Laser direct polymerization
Options:
Laser or photo cross-linking
Precision temp control
(Heating or Cooling)
BioCAD™
BioCUT™
G-Code interface
Class II biosafety
Sterility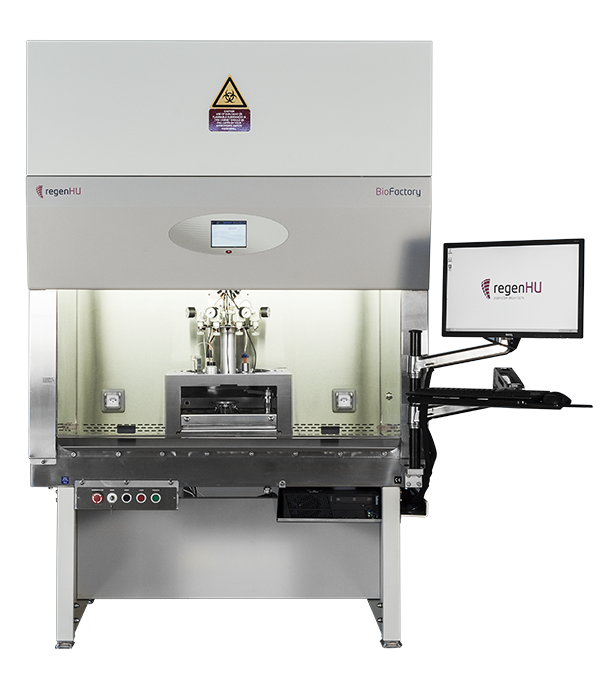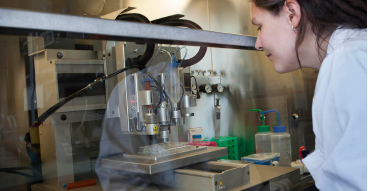 Dedicated to labautomation, organ-on-chip and microfluidics applications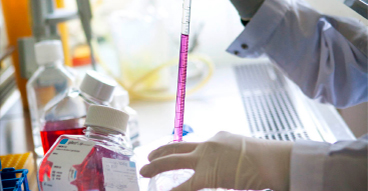 Engineered to maximize cell viability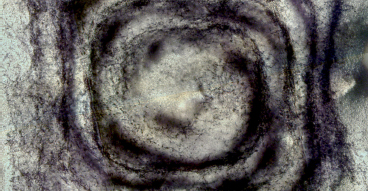 Enabling complex biomaterials processing
A bioprinter that's modular and flexible.  Eleven different bioprinting technologies available in one, as well as 80 accessories that enable nearly unlimited customization including a broad range of biostimulation features dedicated to your process.  A benchtop version and a version that comes inside of a Class II Biosafety Cabinet are available.
Print head technologies:
Ink-jet
Co-axial printing
Thermopolymer extrusion (screw driven)
Thermopolymer extrusion (direct dispense)
2 component print head
Paste and hydrogel dispenser
Melt electrospinning
High precision plunger dispenser
Fused deposition modeling print head
UV 365, UV520 and variable spectrum
Options:
Biostimulation (5 Options)
Laser or photo cross-linking
Precision temp control
(Heating or Cooling)
Advanced in-process control
BioCAD™
BioCAM™
BioCUT™
In-Control interface
G-Code interface
Class II biosafety
Sterility
Class X chemical safety