The Original Leader in Customized Automation
Intuitive solutions for reliable 24/7 operation
Collaborative Design
Highly collaborative design process with clients
Simple, effective automations for single purpose systems or flexible designs for systems with multiple functions
Customized Builds
Staubli industrial robots for powerful 24/7 operation with minimal lifetime servicing
Precise collaborative robots for standard biology, chemistry, and analytical chemistry applications
Specializing in 1536 Well Assay Systems
Wako metal cell culture lids eliminate edge effects on low volume experiments
Wako incubators maintain 96% humidity to significantly reduce reagent evaporation
LabworX SmartCel2 Solution
Powerful, out-of-the-box automation for seamless integration with current system
Compact and mobile design, advanced remote operation, designed to grow with your lab
Automated Assay Systems
---
Automated Assay Systems include a range of instruments for exceptional flexibility and expanded capabilities. A multimode reader and a Yokogawa CV8000 high content imager enable a wide range of experimentation. Additional pooled devices reduce bottlenecks and increase speed. Intelligent processing optimizes efficiency so that results from active assays automatically direct how plates or wells are further processed.
Additional devices to customize your Automated Assay System include: Incubators, Compound storage carousels, Centrifuges, Reagent dispensers, Pipettors, Acoustic dispensers, Plate sealers, Plate peelers, Plate washers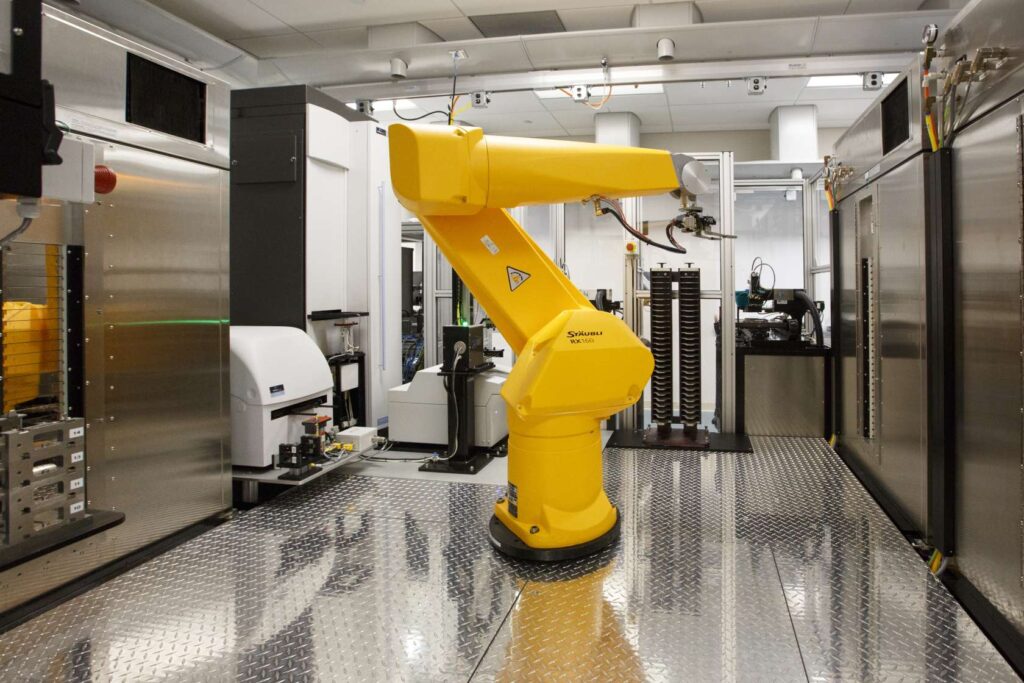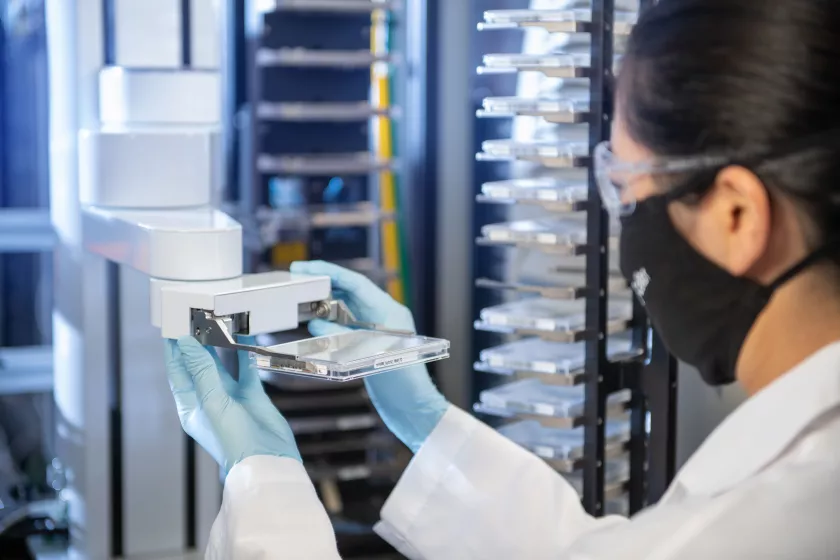 Analytical Chemistry Systems
---
Wako's Director Scheduling Software offers a first-in-class solution for automating analytical chemistry equipment. At the core of Director is a complex I/O control system that enables our team to develop customized automated control systems that replicate the physical actions performed by a technician. We are the first to integrate a Protein Simple Maurice and one of the first to integrate a Waters Acquity with their new automation portal. 
Automation makes more precise and reliable every analytical chemistry application including quality control, drug production, assay development, and protein level sampling.
Vial Management Systems
---
Ideal for chemistry and quality control departments that test products on a robust 24/7 schedule, Vial Management Systems can handle and manipulate microplates, flasks, microtubes, vials, and racks of vials.
Easily add barcodes to individual vials or racks, tare and weigh vials, and remove or add material to each vial.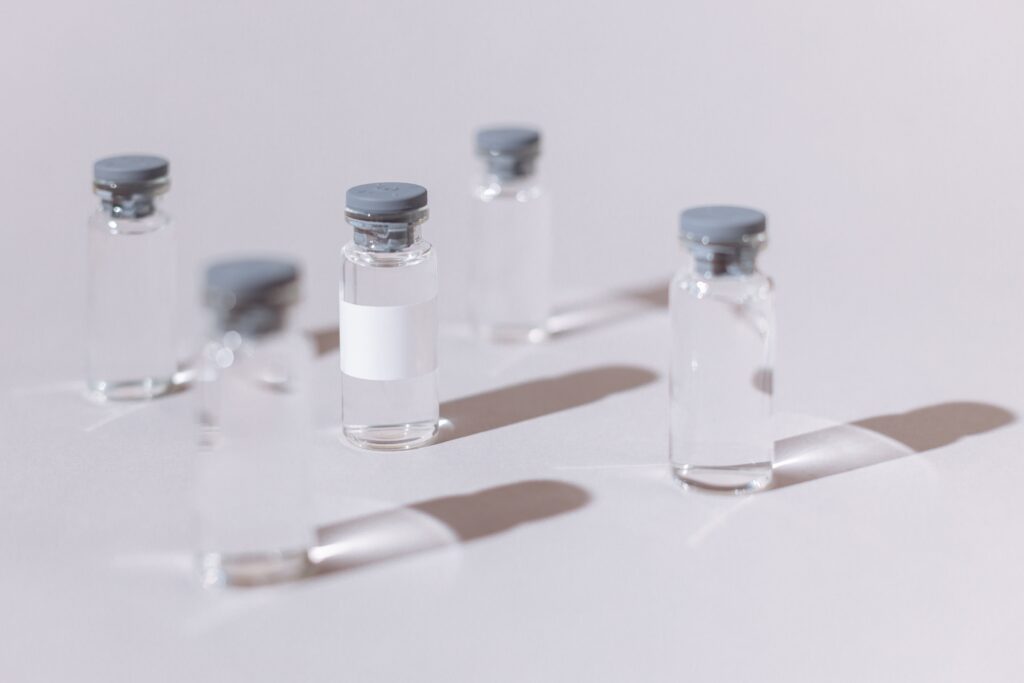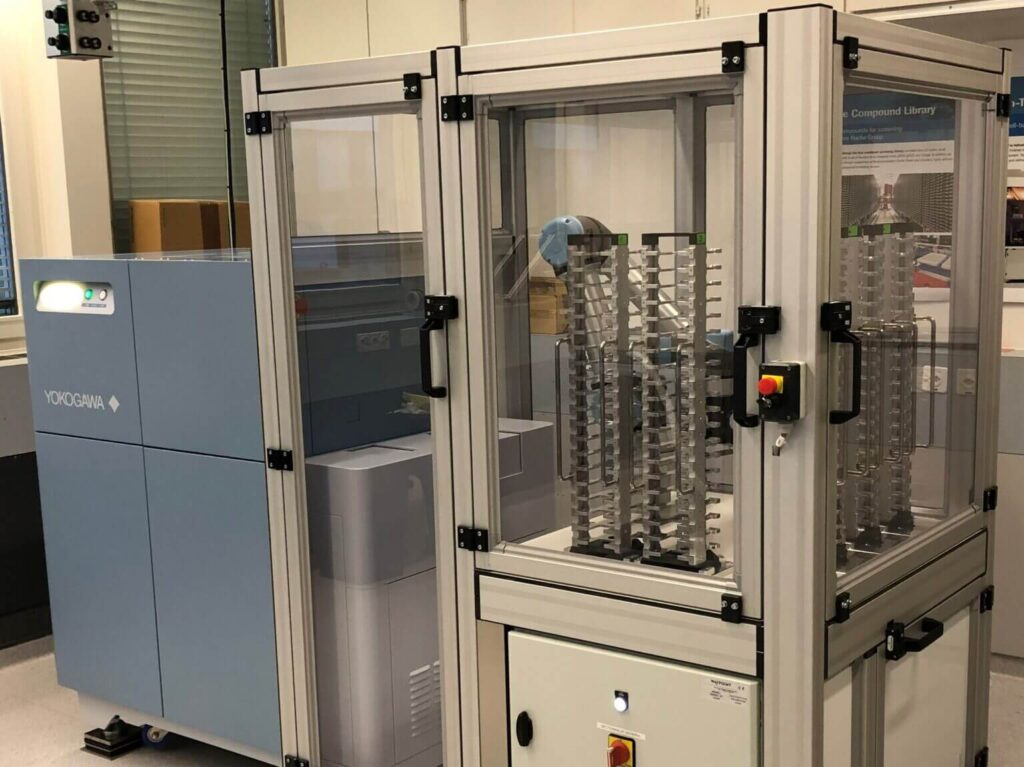 High Content Screening (HCS)
---
HCS systems provide robust 24/7 operations for both simple fixed or complicated live cell assays. System designs often contain pipettors, cell dispensers, plate washers, imagers, and incubators.
Wako is a long-time distributor of the Yokogawa CV8000 HCS imaging system. Preferred by labs worldwide for Cell Painting campaigns, the CV8000 remains the fastest confocal Cell Painting imaging system on the market today.
Automated Seed Picking
---
Wako Automation is proud to serve our customers in diverse markets with customized solutions that showcase unique functionality.
For the agricultural industry, the Automated Seed Picking system uses a robotic arm with a special attachment to pick up a single seed from groups of seeds and deposit each individual seed onto a tray for growth.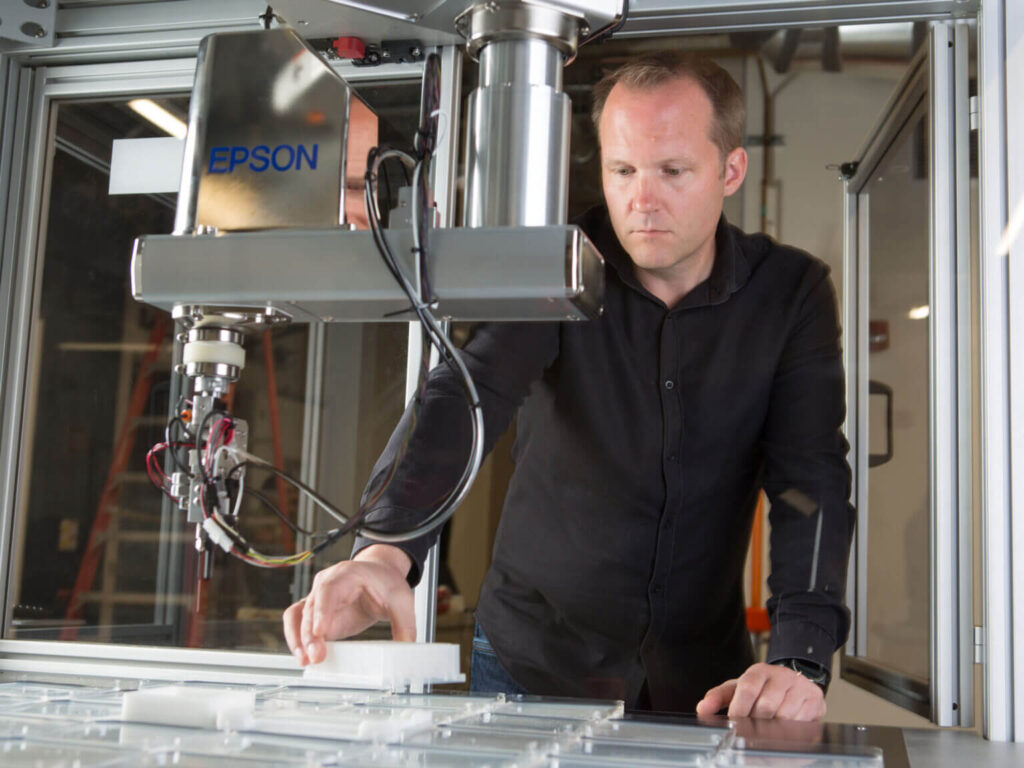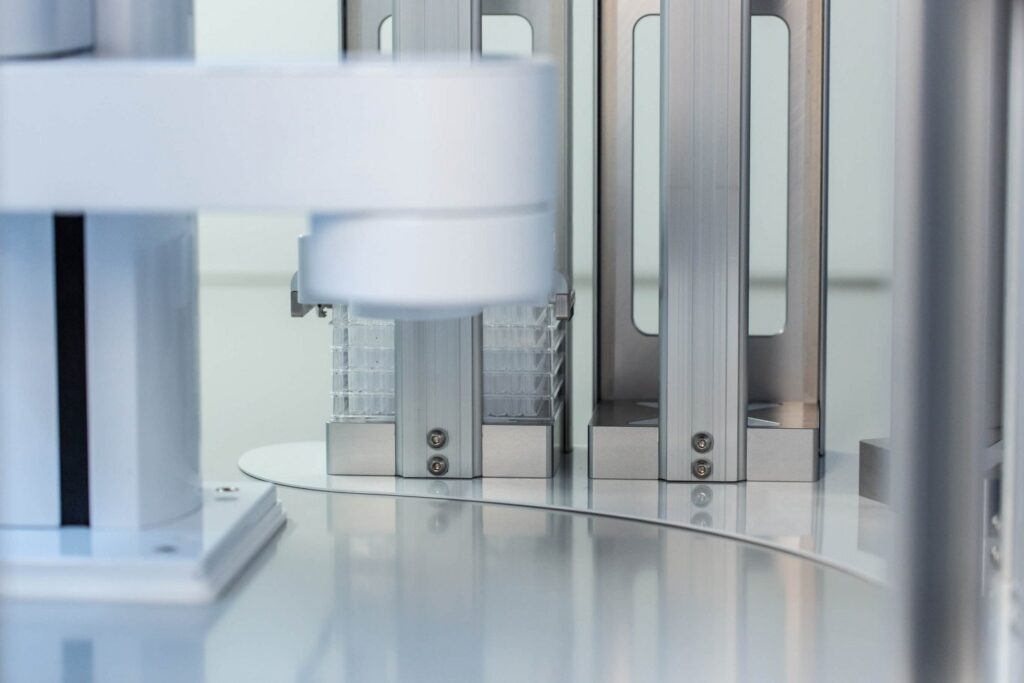 LabworX Smartcel 2
---
The ideal rapid compound management platform. An automated system fully enclosed for safety and environmental isolation, enables multiple Precise arms to run at speeds up to 20% faster than standard collaborative operation. Learn More
What can Wako Automation do for you today?