Smartcel-2
Flexible Lab Solutions
LabworX Smartcel
Introducing the Smartcel – a fully automated integration environment, designed to extend the remote capabilities of robotic workcells in the laboratory. Designed and built in the UK, the Smartcel is loaded with versatile technology to allow you to use automation to a higher level and improve your return on investment.
Collaborative robots have evolved. Laboratories are playing catch up. Automating your environment with Smartcel is the smarter, safer and faster way to work.
Compact and moveable
---
All you need set in a singular cell to allow the location of automation in one optimum position in your lab. Smartcel is a modular system designed to roll into place and be reconfigured easily.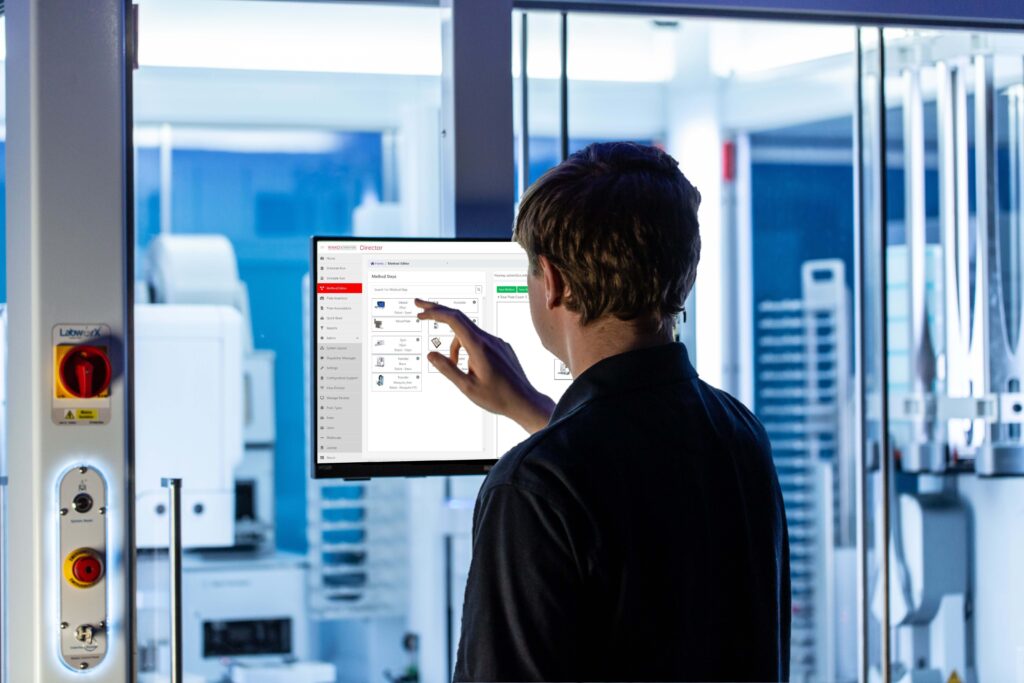 Ergonomic user accessibility
---
Smartcel is engineered around people, the unique enclosed design keeps your team safe and your processes secure.
Smart storage design
---
Stores up to 700 plates across multiple channels in the lower deck – keeping the top deck free and your process flowing. Smartcel is designed and built in the UK and innovating the world of lab automation.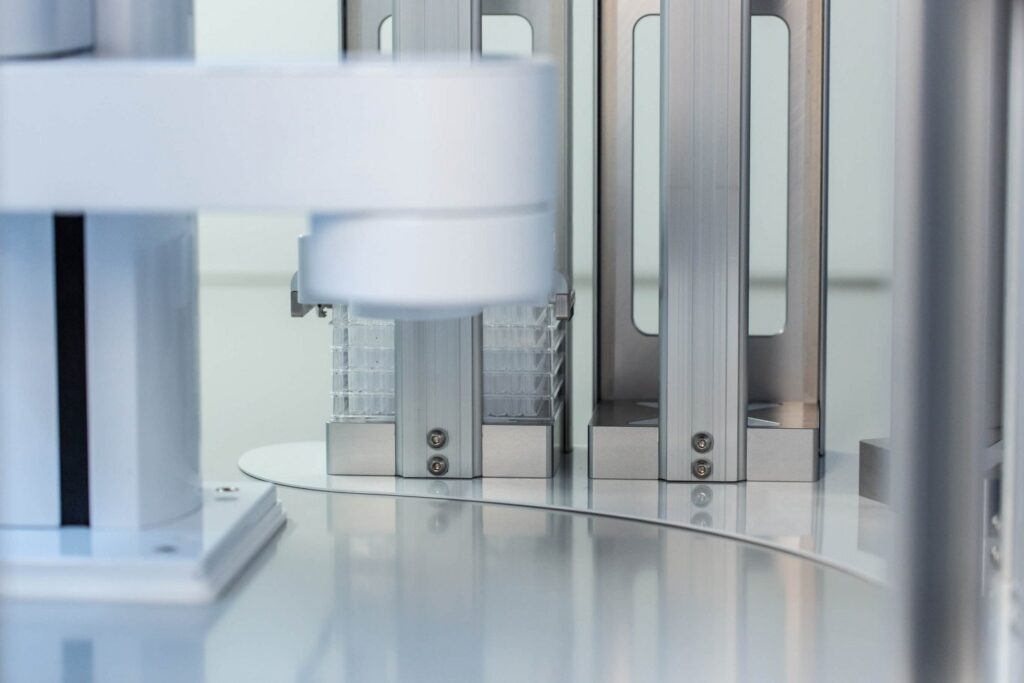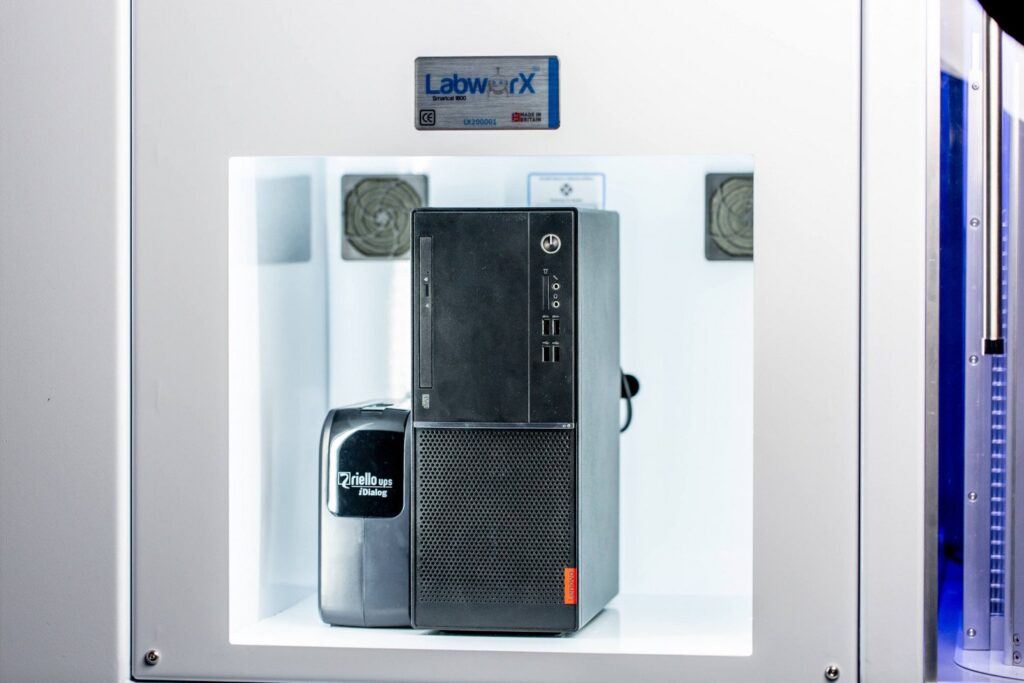 Tailor-built for automation
---
Made with the provision for all services, cooling fans and cables to be embedded into a singular workcell. Smartcel captures and controls the temperature and humidity for each zone providing data and feedback for how environmental changes may affect results.
Coupling capability
---
As your lab requirements grow so can your automation. Smartcel is made to enable expansion by coupling multiple workcells together.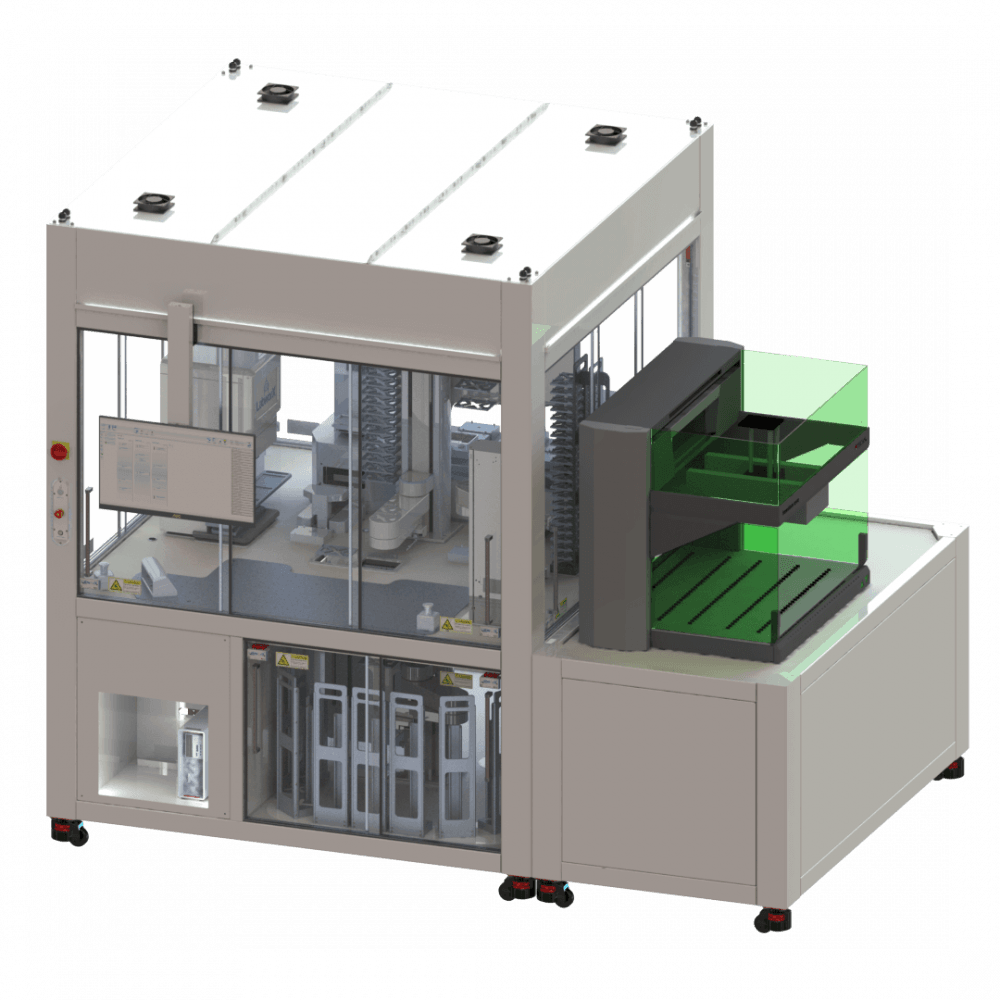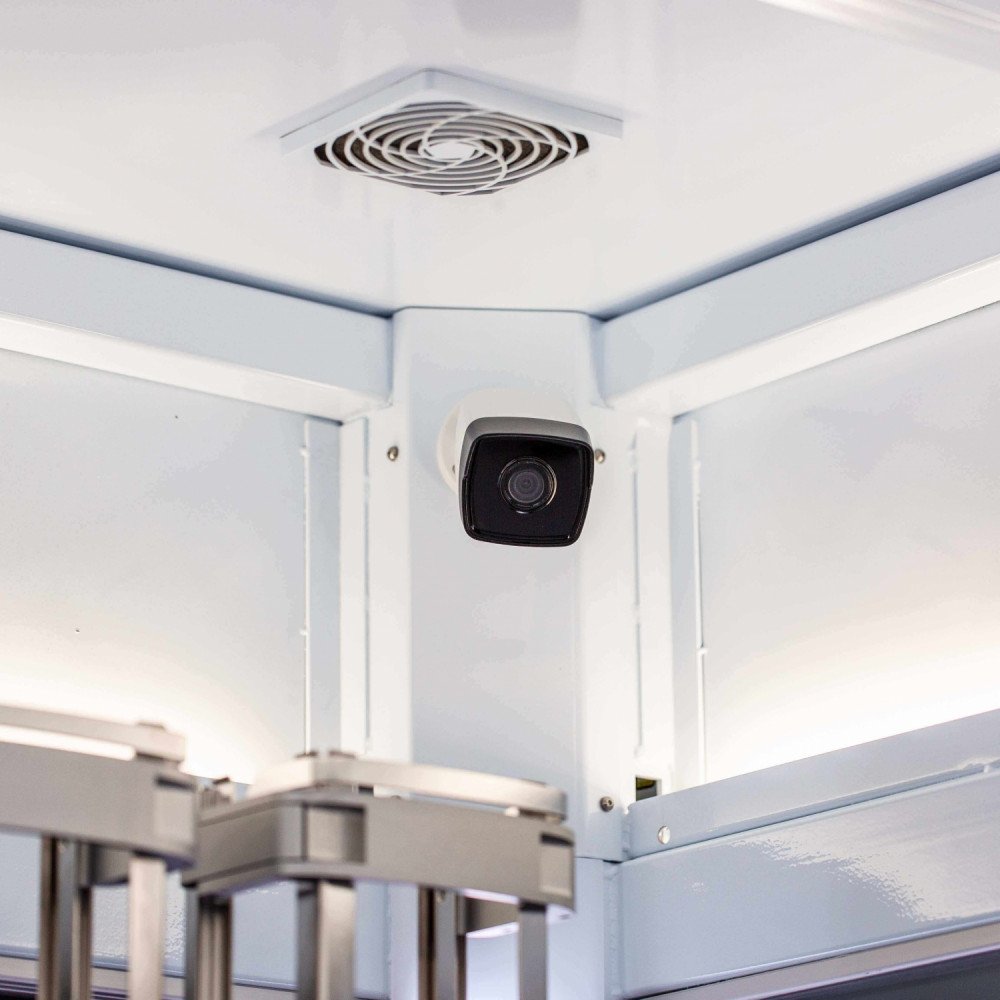 Intelligent remote operation
---
Maximize automation. Minimize risk and labor costs. Smartcel is designed to work remotely for increased productivity and fewer user errors.